From the desk of Fahad Awadh
I recently had the pleasure of participating in Africa 2017: Business for Africa and the World, held in Sharm El Sheikh, Egypt. The forum was held under the patronage of H.E. Abdel Fattah Al Sisi, President of the Arab Republic of Egypt, it included participation of other Heads of State and business leaders from all over Africa. The sessions were very informative and provided great insights into the great opportunities that Africa has to offer going forward.
The highlight of the event was the Young Entrepreneurs Day, which included a keynote speech by Tony Elumelu, a business tycoon and philanthropist. He provided great lessons from his own journey to the aspiring young entrepreneurs in the room. Some of the key lessons I gained from his talk were the need for discipline, hard work and a diligent focus on long term. He also highlighted the importance of instilling excellence in your business; quality must be the top priority for any young entrepreneur. He emphasized the need for young entrepreneurs to have an unquenchable ambition and fire inside of them. He explained the importance of fiscal discipline, saving your earnings to fund the growth of your business.
The Young Entrepreneurs Day also featured a presidential panel with H.E. Abdel Fattah Al Sisi, President of Egypt and H.E. Paul Kagame, President of Rwanda. President Kagame shared some great insights into the success of Rwanda; investing in youth and driving entrepreneurship. In his own words, 'Young People are a sure bet,' a powerful statement from one of the great leaders in Africa.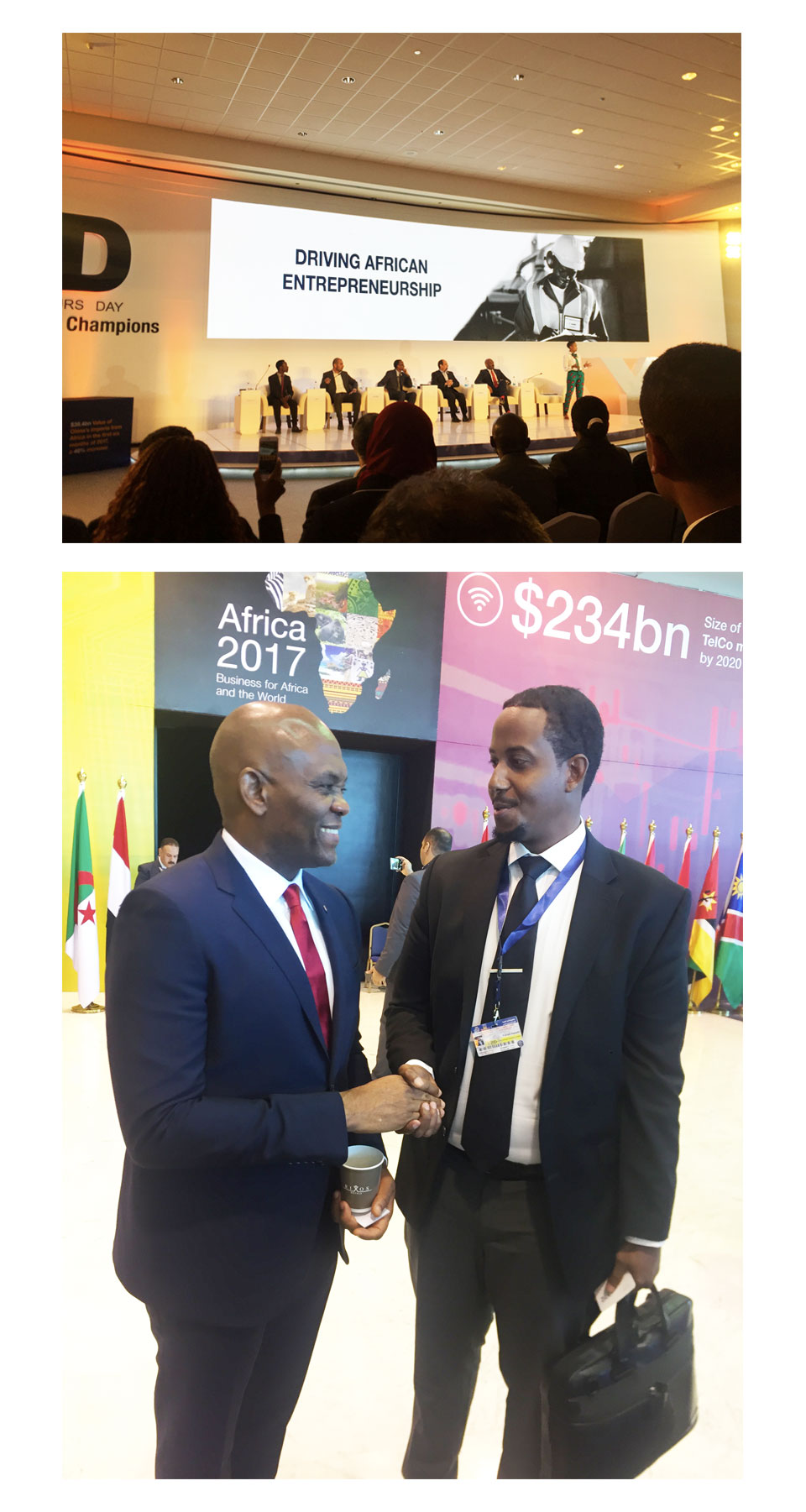 Photos: (Top to Bottom) 1. Presidential Panel featuring H.E. Paul Kagame, President of Rwanda, H.E. Abdel Fattah Al Sisi, President of Egypt, Tony Elumelu, Business Tycoon and Philanthropist, 2. Fahad Awadh with Tony Elumelu